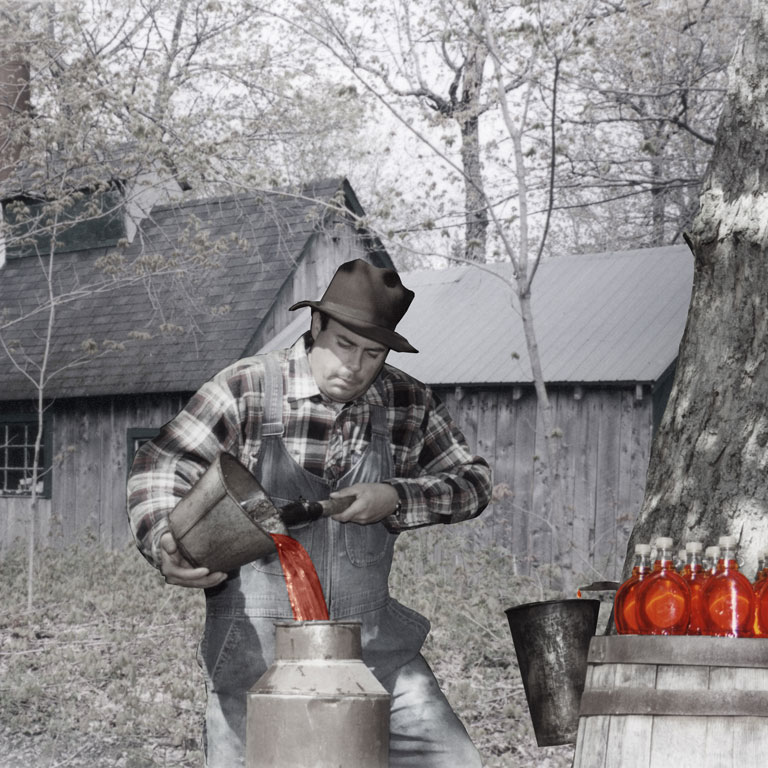 About Us
Who is Briggs Maples?


Briggs Maples Ltd. was incorporated in 2009. The Briggs family has been making quality maple products for five generations. Over the years our products were sold under the names: L. Briggs and Family and Rocky Mountain Maples Ltd. In 2009, Briggs Maples was incorporated, creating a new brand along with a new logo and website. David Briggs and his family are still continuing their forefather's traditions of making quality maple products for you to enjoy.

Briggs Maples sells most of its products wholesale to stores and businesses all over New Brunswick. Products can be found in many locations such as: Slocum and Ferris, Select Sobeys locations, Select Superstore locations, Foodland, Pete's Frootique, Old Fashion Meat Market, Cormier Meats, Hopewell Rocks Gift Shop, Nana's Bakery, Old Time Meat Market, Coverdale Convenience, Dan's Country Market, Granite Town Farms, McBuns Bakery, Boutique La Baliene, Ganong's Chocolatier, Cook Nook, Fleur du Pommier, On the Vine and Wheaton's, to name a few.
Briggs Maples 2979 Main St. Hillsborough NB
Open from:

Mon. to Fri. from 9:30 am to 5:30 pm
Saturday and Sunday 10:00 am to 5:00 pm
The retail outlet can be reached at (506) 734-3498 or Toll Free: 1-888-736-0634
***Our booth at Dieppe Farmers Market is now CLOSED, however you can pick up most of our items at Fundy Farms booth 8 am to 1 pm.***
Briggs Maples gets its pure maple syrup from David's father Lea. Lea taps over 12,000 sugar maples on private and crown land, located near Fundy Park, in Albert County New Brunswick. For years Lea produced maple syrup in his home of Stilesville New Brunswick. Located just outside of Moncton, Stilesville is well known in the area for producing some of the best quality maple products in the world. People flock to Stilesville by the hundreds in the spring time to sweeten their thirsts for that first crop of the year!

In 2009, David and his family, opened a processing plant and retail gift shop, in the Chocolate River Station in Riverview. This facility showcased and provided a year round interpretation on the making and packaging of pure maple products. You were able to see maple syrup bottled and transformed into other delicious sweet treats right before your eyes.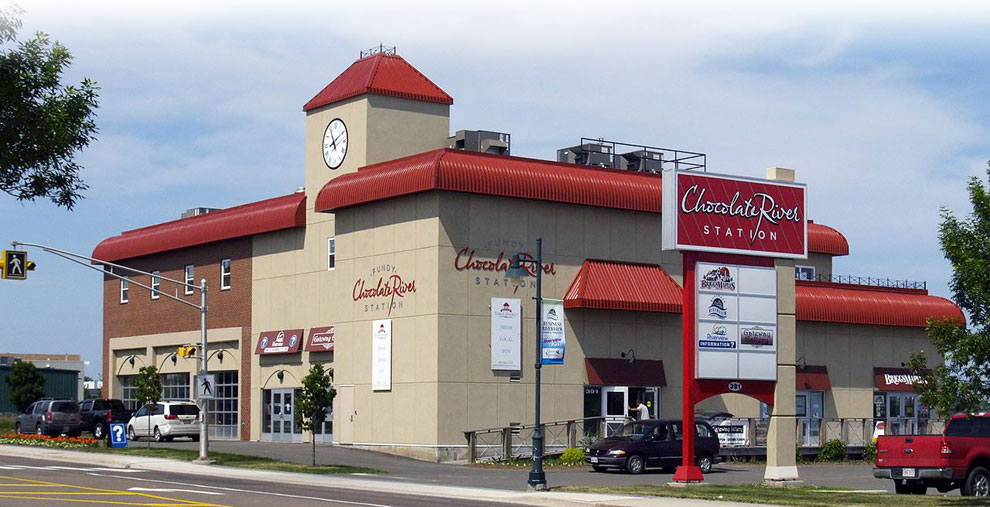 In 2020 we built a new retail store and processing kitchen attached to our warehouse at 2979 Main St. Hillsborough NB. You can experience the same great smells and flavours your senses will enjoy. Come and browse the other local products and confections, featuring many of Ganong's hand dipped chocolates and candy, Char's dips and seasonings, lots of great BBQ sauces and spices along with hundreds of other local gourmet items. You are sure to find something to satisfy your taste buds.