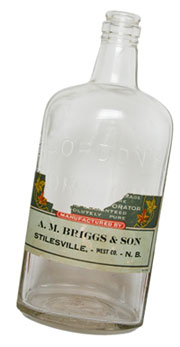 The Briggs Family - History

The Briggs family has been making quality maple products for five generations. Arthur McNutt Briggs, born Feb. 1852, married Mary Margaret Wilson. Arthur died in Nov. 1936. Before his death he and his wife raised six boys in the Stilesville area. Although it is not known the exact dates, Arthur made maple syrup and bottled it. On display, at Briggs Maples, is a Gordon's Dry Gin bottle with his maple syrup label on it. All of his boys would have spent many spring days collecting and boiling maple syrup. Olo Oscar Briggs, one of Arthur's son's, would be David's Great Grandfather.

Olo is shown here in old photos of the area in the spring time collecting the maple sap and hauling it to the sugar house for boiling. Along with him helping are all members of the Briggs family. Olo married Annie Electa Colpitts. Together they raised three children Greta, Nelson and Clarence (David's grandfather). Although Clarence never had a sugar place of his own, every spring he and his family spent days helping other family or friends in the sugar bush.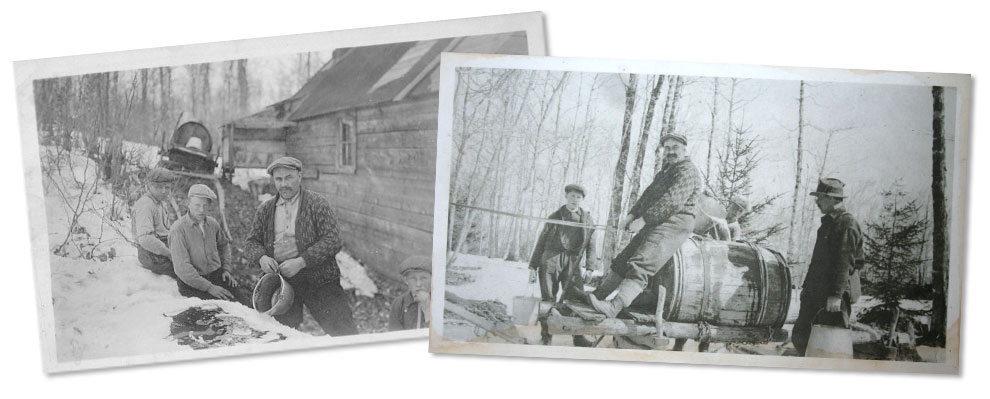 Clarence married Ivena Jessie Colpitts. Together they raised four children, Cecil, Nellie, Lea (David's father) and Ellen. Shown here is a picture of Lea and Ellen making a small pot of maple syrup. Also shown here is a photo of David's grandmother in her late 80's, Ivena, putting ribbons on some of the fancy bottles (2001).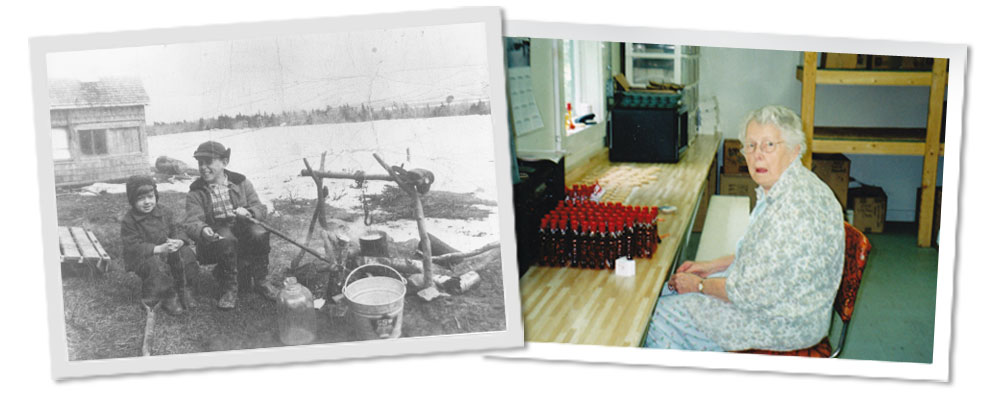 In the 1970's, David's father, Lea rented an old sugar house on the Ammon Road, not to far from the family farm. Along with some family, he produced and sold maple products from Victor Horsman's and his own maple trees located on the farm. The sap was collected by hand from buckets and then hauled to the sugar house using horse and bobsled. In 1980 Lea built his first sugar house behind his cattle barn in Stilesville. Together, with family and friends, he made maple syrup and maple products there from approximately 1000 to 2000 taps, depending on the year. A horse was used the first year for gathering and tractor from here after.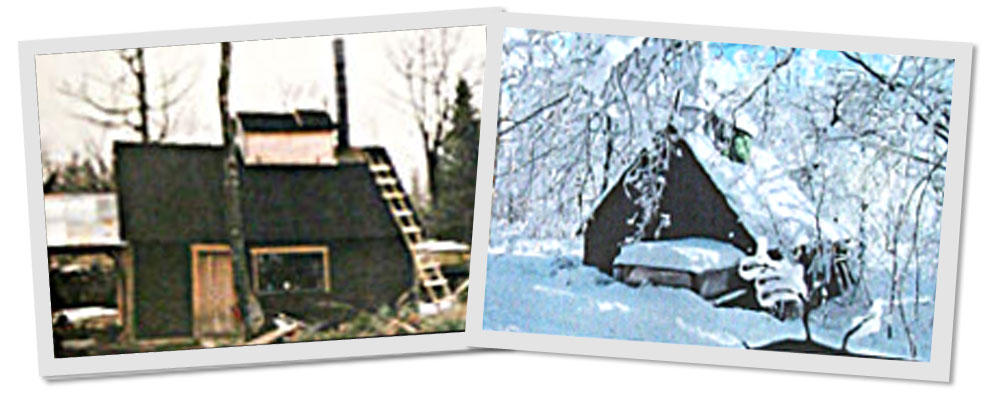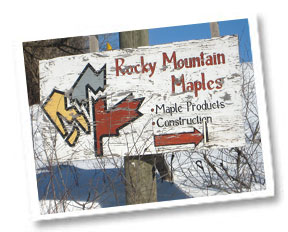 In 1998 Lea and his two sons David and Jason formed Rocky Mountain Maples ltd. Lea then started tapping over 8000 trees on private and crown land located near Fundy Park in Albert County, about an hours drive from Stilesville. Lea and his family built a new sugar house and started producing on a much larger scale. Plastic tubing was installed, a sap storage building was built, a vacuum pump was installed, and a new evaporator and a reverse osmosis machine were put in. After Jason left the company a couple of years later, David continued to make syrup in Stilesville while Lea runs the larger operation in Albert County (tapping over 12,000 trees). The syrup is brought to Stilesville from the Albert County location in large drums. David still processes, packages and sells all the maple products throughout the year. Spring 2009 was the last season that the sugar house and evaporator was in use in Stilesville. In 2009 the processing and retail facility were moved and set up in Riverview's, Chocolate River Station. Briggs Maples moved out of Riverview in March of 2021 and set up shop in a new processing and retail facility attached to the warehouse in Hillsborough.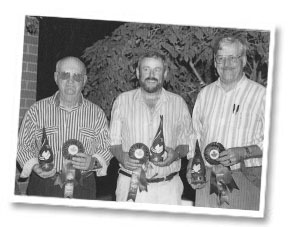 The Briggs family has won many awards over the last few years for producing some of New Brunswick's and the world's best maple products. In the year 2000, Lea and his family won the "Master Sugar Maker" award for New Brunswick. This award is presented to the producer whose total points are added from ten different categories of maple products. Shown here receiving these awards is: William Renton, Lea and his brother Cecil.


David, his wife Sherry and daughter Ashley continue to make maple products under the Briggs name. We hope you get the opportunity to visit us someday, give us a call or send us an email. We would love to hear from you.
Photo below: The old farm in Stilesville, long before the sugar camp and new addition to the barn was built.(circa late 1960's)